Third party games are some of the most important games coming out today, these are the games that are going to be on game of the year watch from the moment they are announced until they are released, some of the biggest games come from these companies, and they all have bigger and better presentations than last year. All the companies in this roundup are taking their best shot at blowing everyone away with some potentially huge games coming out this year.
Bethedsa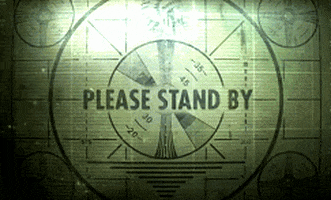 1. Starfield is announced and it wins game of show.
Bethesda has been working on a new AAA title for a while now, the main development in house team has been working tirelessly to make this and the rumors swirling around it seem like they are going to pay off. This game is anticipated to be in the same vein as a mass effect style game in the way that is a space opera with a deep story and rich lore. If this all proves to be true then this could be a great way to satisfy that intergalactic space sex urge that Mass Effect Andromeda created. If they show this game off, expect it to impress, and, if it does get a release date, it will be this year. If not, it will definitely be a 2019 game.
2. Doom 2 is announced for early next year.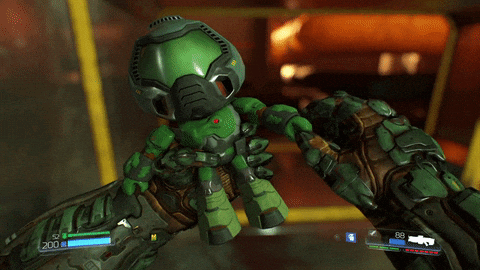 It is time, with the release of Doom VFR last year and with the now two years since its release, an announcement for a new game is shaping up to happen this year. They are still heavily invested in the brand and it was a genuine hit when it was first released. The gameplay is super fun and it can be built in the same engine as before, cutting down on production time. It also isn't like other Bethesda games where there are millions of side quests and things to do to spend the rest of your entire life completeing if you really wanted to. ID software takes a less is more approach with these games, giving story occasionally but keeping in mind that in a game like Doom, Story and choices aren't the first thing the players are looking for. The turnaround should be quick and I don't anticipate a long wait. Much like starfield, if this game is not released by the end of the year then I believe that it will be released in the first quarter of next year.
3. Fallout 76 is free to play, and available that day.
This game screams ready to play, it is made in the Fallout 4 engine, it uses the same base building mechanics from the previous game, and there is absolutely no way there is a new fallout game coming before a new Elder Scrolls game. This game is more in the line of fallout shelter that is promotes the brand without putting a brand new game out there. Those games take a lot of time to develop, and with the publishing about a AAA free to play game, this seems like the perfect one to unveil a new survival game set in the fallout universe. And, if past history means anything, there will be almost no wait to play it. Smaller games like these are often released the day it is announced, or a month or two after. Whatever it is that you do in Fallout 76, you know you won't have to wait long for it.
Ubisoft
1. A new Nintendo exclusive will be revealed.
With the shocking success and quality of Mario + Rabbids and the past relationship with Ubisoft, there is a good chance that there are more switch exclusives in the pipeline. It also shouldn't be surprising to see another Nintendo IP get the spinoff treatment. If they can succeed with Nintendo's most valued IP there is a good chance that Nintendo is more inclined to listen to their propositions.
2. Beyond Good and Evil 2 gets another Cinematic Trailer.
After the internet breaking reveal last year of the long anticipated game actually having a confirmation that it exists and is actively being developed with fans help, this game is sure to be a long way off, but it seems to be getting a lot closer after going silent for the past year. This year should provide an update at least and a short cinematic, probably not even as long as last years but a reminder that it is still coming and will be released… eventually.
3. Watch Dogs 3 announced.
Ubisoft loves Watch Dogs, deservedly so, when the first one announced it looked like it was going to be a revolutionary game even though it ultimately didn't live up to hype that it created. Watch Dogs 2 had the opposite problem in that it undersold and overdelivered, literally. Many of the issues found in the first game were buffed out and the game overall received very positive reviews. The only problem that it had was it undersold compared to the first one, being a victim of circumstance people weren't sure about picking it up. And it never caught the hype it needed to live up to the quality. This third games feels like it is a make or break time for the series. If something goes wrong and it disappoints for a third straight time we may see this series turn into a trilogy.
Square Enix
1. Kingdom Hearts shows off a big new world.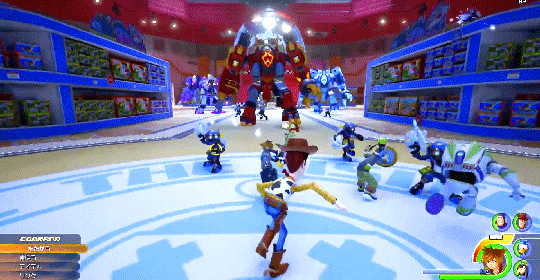 As of the writing of this article Kingdom Hearts 3 is scheduled to come out this year, (Hopefully) which means E3 is the biggest platform for them to show off this game until the D23 Expo later this year. I would say it is a safe bet to expect a new world premiering from a fairly hyped movie. Whether it is a star wars themed world or even that new Frozen world that people keep asking for, look for this semi-dormant series to make a huge splash and try to gain as many eyeballs as possible in this final push before the game's scheduled release, anything can change though!
2. Life is Strange 2 announced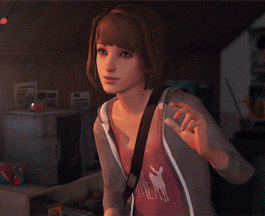 The sequel to this episodic game has already been said to be in development, and with a different team making the prequel episodes, Dontnod has been hard at work since the release of the last game to top themselves in this telltale inspired game. Considering that the games release episodcally not everything has to be released or shown, but episode one almost definetly has to be finished and ready to show, it has been a year since the announcement of Before the storm, the stars seem to be aligning, and if I'm wrong i' ll just rewind and rewrite this part.
3. The Marvel video game universe begins with the New Avengers game.
Having successfully taken over the cinematic universe and become the only movie studio making money any more, Marvel has been dipping their toes into DC's video game empire. With the new Spider Man game coming out this year it could serve as an introduction to Marvel games much like how Iron Man was the first Hero to really show off in a Marvel movie. This avenger's game looks to follow suit and fully commit to the medium, with rumors saying it will be an RPG.
Bonus! Final Fantasy XVI Announced
Why not, it won't come out for like 10 years anyway.