Sony has absolutely dominated this console cycle, with the huge PR win they had the year that the two next-gen consoles debuted they have continued to put the pedal to the metal and keep increasing the lead between themselves and the rest of the competition, and with the game lineup coming out this year from Sony, it doesn't seem to look like this gravy train is slowing down any time soon.
1. Red Dead Redemption 2 will have timed exclusives.
This is one of the Marque games not just of PlayStation's presentation but the entire year for all games, this one is extremely important and the fact that Sony is going to be showing it only on their stage means that something good will be coming to the console owners. It will almost definitely have either DLC or other goodies that only Playstation players can get, at least for a few months until the time is up and it becomes available everywhere like almost everything third party today.
2. Death Stranding gets a new trailer, so vague that no one can tell if it is gameplay or not.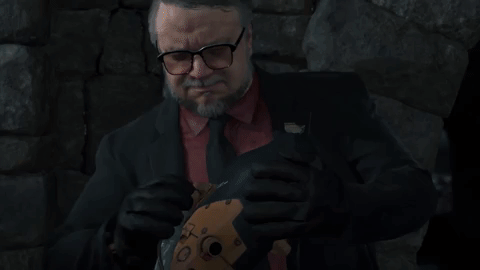 If you can say with a straight face that you understand Death Stranding, or the plot, or anything going on with it then you are a liar. This has been one of the most confusing games talked about for the past few years and no one has been able to decipher what the game is about. The trailers many times seem to do more to confuse the audience than anything. Why not take another step in that mess of a direction and take a page out of God of War's handbook. A single camera shot that makes it look like a cinematic, but make it an early/mid game sequence that shifts between in-game cinematic and gameplay, nothing would confuse the audience more, especially if it is after a lot of the introductions are completed.
3. Crash Bandicoot is OFFICALLY rebooted.
With the runaway success of the N.Sane trilogy last year bringing the dopey marsupial back into the spotlight, now is the best time to announce a follow up to that and buld a new game in the same engine. It can be Crash 4 or a whole new reboot, throwing out the classic series much like the new tomb raider games. There were rumblings when the collection first released that there may be a new game in this classic series due to the overwhelming success of the collection. It would make sense to strike while the Iron is hot, and because the collection is recently out on the switch and xbox, no time would be better to announce it. There's no way it would come out this year, or maybe even next, but I can totally see Activision trying to ride this hype train on Sony's stage.
4. Devil May Cry 5 is announced.
Rumors have been swilring about a new enrty in the series, for a while and with Sony's pennance for rebooting titles recently, a soft reboot in this timeless franchise could be just the thing to get the hype for this game going again. It has been out of the public eye long enough with enough major games coming out that it can be largely considered to be forgotten about, now would be the perfect time to announce a new game that will kick as much ass as the god of was reboot did. Sony has been absolutely knocking it out of the park with almost every game they touch recently. Expect to see a big return if this does show up. There's no way this game will miss out on the spotlight for much longer.
5. From Software will not be debuting Bloodborne 2
The rumor mill has been churning recently saying that Bloodborne will be getting its anticipated sequel announced this year at Sony's conference. However, something feels off about the timing. This would be the right time development wise for the game to come out. However, Nintendo has advertised that there is at least one From software game that is not a remake/collection coming to the switch. Along with the news from Nintendo is the last year's E3 conference where From teased something not at all in the style of Bloodborne. The PS4 exclusive that only cemented the developer's status as world class seems to be taking a back seat to something different. It may be a reboot of a classic game in their library or a new IP altogether. TL;DR, don't expect to see this game this year or in the next year or two.
Bonus! The Last of Us Part II will get a major gameplay and story Cinematic and early release date.
This game was announced at the beginning of last year and with an internet breaking announcement and it has been relatively silent since. It makes the major appearances that it has to make, however Naughty Dog has been relativly silent. Falling more on the bethesda side of reveals rather than the square side. They like to show off what they have finished for a while. The game may still be in active development but Naughty Dog always delivers on their games. If Uncharted 4 was any example, when they show off a game, it is as you will play it, no in game footage unless it is still early om development, and this game is not.