This year has already been great for gamers with hits like God of War, Celeste, and Mario Tennis Aces, the quality of game this year across the board has been astounding with some new standard bearers taking the charge early on this year. The second half of the year looks just as packed as there are some very big names coming out this year including the likes of Assassin's Creed, Red Dead Redemption, and Super Smash Brothers all having big releases in the coming months. These are the top 10 games I am looking forward to in the rest of 2018
10. Assassin's Creed Odyssey
The Assassin's creed series is one of the most popular franchises in Ubisoft's backlog of games. Along with sports games and Call of Duty, this franchise has sustained its popularity for over a decade now with multiple extremely popular entries in the series. Assassin's Creed Origins reignited the series after fatigue took over the audience. A new and reinvented system with vastly improved graphics proved to be a hit with fans. All this carries over to Odyssey, only building on what was already built in the last game. And, a beautiful reconstruction of Ancient Greece all look amazing to dive into on October 5.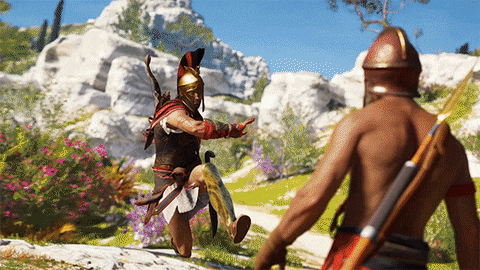 9. Spyro Reignited Trilogy
Since the announcement of the Crash Bandicoot Trilogy being remastered I had hoped that this remaster could be made. Spyro is one of the most memorable heroes on the original Playstation and has had a more enduring legacy in some aspect that even Crash Bandicoot,(thanks, Skylanders.). Now with updated graphics and controls, including making each individual dragon their own model instead of reusing most of the same models. I'm excited to eat more fairies, collect gems, headbutt rams, and save a whole heck of a lot of Dragons on September 21.
8. Soul Calibur VI
This game is on this list for a couple different reasons, first is the fact that the game already has controversy surrounding it because of the announcement that there will be a paid DLC character released on the same day as the base game. Leaving fans furious about the quite obvious cash grab here. The other, and more important reason, in an article from comicbook.com reported that according to the game's producer if the game doesn't sell well it may be shelved for good. I personally might buy a copy of the game because I do enjoy the series, personally it hasn't necessarily appealed to me, but games getting one last chance sometimes knock it out of the park. Who knows before October 19 when you can finally play it for yourself.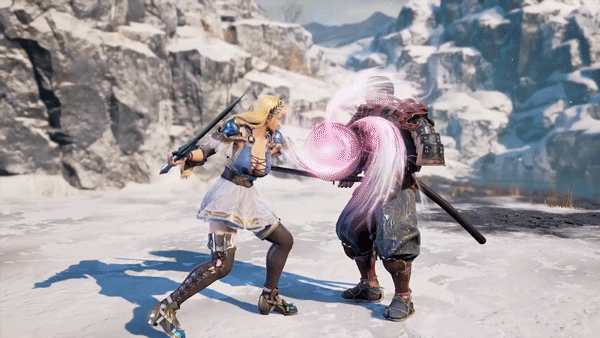 7. Pokemon Let's go Eevee
Another game on the list not necessarily because the gameplay itself has looked the most appealing, but one I'm looking forward to to see how much has changed from the previous formula to this new test formula. The idea of Co-op and actual gesture mechanics being used to catch Pokemon in a console game blows my mind. I do wonder how many times they can go back to Kanto before people get sick of it though. But for now it looks like the game is in good shape, and for people like me who want the old style it seems like we'll be getting our own version too as Game Freak is planning another core title for 2019. No word on if it will be a remake yet or the next generation, and I don't expect to hear much of anything until this game releases on November 16.
6. Red Dead Redemption 2
It sure is a good thing that this game is a prequel, otherwise I would be in big trouble due to the fact that I never played the original Red Dead Redemption. However, I am still pretty pumped to play this game, robbing banks, pulling off heists all look like a ton of fun and the story looks like it could be just as good as the last one's. The real attraction is Red Dead Online, being able to play with friends is going to be an entirely different experience and will more than likely go on to have a lifespan similar to Grand Theft Auto's incredible time, last through an entire generation plus most of the later part of the generation before. Hopefully Red Dead Redemption 2 can live up to the hype when it releases October 26.
5. Lego DC Supervillians
The Lego series has always held a soft-spot in my heart since I played the original Lego Batman game on the PSP when it first came out. Since then I have followed the entire Lego series as it has built its own niche style in a simultaneous love letter to both Lego and the franchise they are representing. They always seem to do justice to the material that they are using and really put a lot of love and care into what they are doing. The vaudevillians is a new take on the batman universe as it tells the story from the villains perspective. It will be cool to see the villains that are included in the game considering how deep into the lore of these worlds Traveler's Tales go for these characters, considering we got Bat Cow and Kevin Smith last game. The villains finally take over when you can play the game on October 16.
4. Shadow of the Tomb Raider
The past two Tomb Raider games have been some of Square Enix's best work at rebooting a franchise and making it a viable and marketable franchise in 2018. The end of this reboot franchise, (unless it sells well enough I'm sure) looks to keep the same pace and dramatic storytelling from the original two and turn the intensity up to 11. From the promotional videos it really feels like this is the end of the arc where Laura transforms from being the hunted to the hunter. Laura looks at home in these environments and isn't afraid to do what she has to do to survive. This reboot series concludes, for now, in a week, on September 14.
3.Super Mario Party
Mario Party was one of my favorite games growing up and playing the more recent titles have left me extremely disappointed, with each title looking less and less like what I enjoyed the most in Mario Party. The competitive aspect is something I love in this game, the mini-games are pointless and boring if there is no reason to compete. Luckily it seems like Nintendo has gotten the hint and started moving back into that direction with the release of Mario Party: The Top 100 last year. Super Mario Party goes back to the board game classics and combines them with classic mini-games that give the right nostalgic feel. Feel free to let this party go until the early hours when this game comes out October 5.
2. Spiderman
While its puddles may or may not have been downgraded, (hint, they haven't) that doesn't dampen my excitement for this game. While it is kind of cheating that this game releases today, as of writing the article it isn't released and I can't play it day one so I'm still going to count it. This game looks beautiful and the movement looks fluid and agile, and the story looks extremely good with a rogues gallery of villains waiting to take you down. It looks like everything you could want out of a Spiderman game and then some, I highly recommend the game, it is out now so go get it!
1. Super Smash Brothers Ultimate
There really isn't any other option for number 1 on this list. This game looks to be the ultimate fan service collection, including over 70 characters and 100 stages now, with more fighters to come, this game looks like one of the most ambitious endeavors in gaming history and can be used as a museum of video game history at this point with all the content that is included in it. The character's are all heavily requested favorites either returning or debuting for the first time. many fan favorite stages returning, and other brand new options being added to the game make the game a huge improvement over the last game already.  And, there is more content to come, with a mode that hasn't been announced yet and the inclusion of bosses into the game, there is plenty more we are going to see before it's December 7 release date.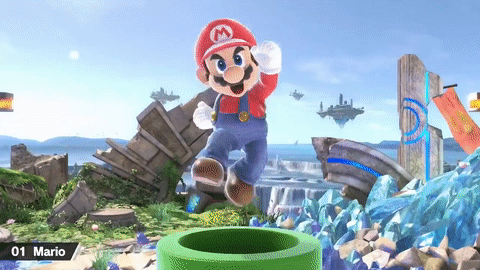 That's just what I think though, what do you think? Is my list trash? What games are you excited for? Let me know in the comments down below! and don't forget to like, share, and subscribe for more BYOG.
Sources:
Soul Calibur : https://comicbook.com/gaming/2018/09/05/nintendo-direct-switch-3ds/