Suit Up!
After a massively successful year, surpassing any and all expectations, the Overwatch League looks to be making another huge step towards breaking through to the mainstream by adding 8 separate teams to the inaugural 12. Driving the total amount of teams in the league up to 20. This is much bigger than it seems on the surface, as many of the problems the players had last year enduring the grind of the season will be alleviated by adding these new teams into the league. Making for more competition and more opportunities for players to get the rest that they need.
The new teams are: Washington D.C., Atlanta, Vancouver, Toronto, Paris, Hangzhou, Chengdu, and Guangzhou. The last three cities are all located in China, which is perhaps the most surprising aspect considering the major boom in gaming since the Video Game Ban was lifted in 2015. Opening up a huge demographic of people that are in essence still catching up to most of the rest of the world when it comes to video games. Having four separate teams in China means that they have the second most teams in the league now after the United States. Which proves that Overwatch is truly a global game. It is also worth noting how quickly these teams have been purchased, with the first two having been bought within a matter of days after the playoffs had concluded. Even with a sharp price increase, with teams playing between $30 – $60 million dollars, a large jump from the $20 million original buy-in. Proving that the Overwatch League not only was a huge success last year, but also looks to gain more ground with time. Providing a different take on Esports that is resonating with audiences around the world.
The players are the ones who are going to benefit from this the most. Not only will there be more opportunities for players in the league in general, the quality players that have been dropped this offseason, like ShaDowBurn who still deserves a spot in the league, and having essentially 10 new teams, (counting Shanghai and Florida considering they dropped a majority of their rosters) means that there can only be more spots for more talent. Whether or not the talent will divide equally yet will be tough to tell, however, expect there to be some growing pains much like this year. The only difference is how noticeable it will be compared to the original teams that know what they are going in to.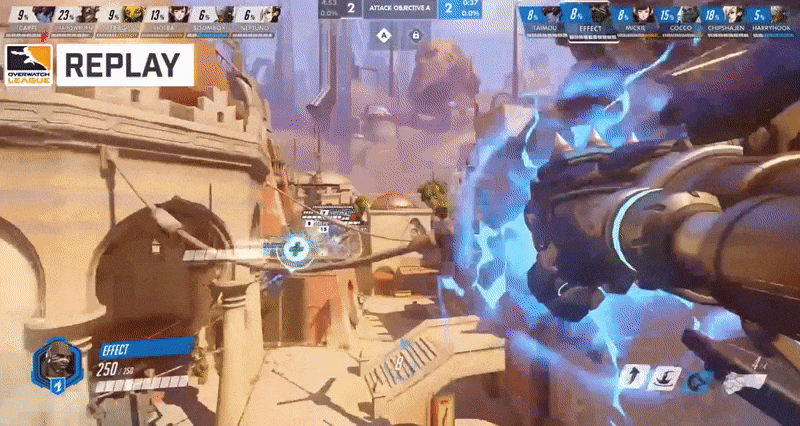 I mentioned earlier that players getting their rest was a major topic of conversation towards the end of the season when people were looking for ways to improve for next season. Having 8 more teams that can play will take the pressure off of the players from being over stressed and over worked much like they were this past year. By far the biggest reason players either already have or considered retiring is because of the fact that there was so much thrown at them so quickly. Almost universally it was known that it was probably the hardest thing many of them had ever had to do. Hopefully it should get easier. Blizzard could even add an extra game to the daily schedule and players would still have more time to rest. More teams has become the best answer for maintaining the rigorous schedule that has been established. Adding more diversity also allows for the best players to shine even brighter. Providing a larger pool of the most elite also gives more credit for consistent play. Giving more credence to the players that play above the rest. Most importantly though it gives the players recently cut by their teams another chance to lead a team if they so choose. Experience is the most important thing a player can have in this environment. And, even if they weren't the greatest player or a bad fit for their team, having so many teams means that their career is not necessarily over, which is always great to see.
With all 8 teams being snatched up so quickly it is very possible to see a large announcement coming from Blizzard, hopefully we get to see the team names and logos at Blizzcon, but only time will tell there. The only concern I could see is that they could expand too quickly and the top of the talent pool is much more thin than we imagined. Which may make for some even more lopsided games than last year. Luckily players can be plucked from around the world so there should be no worry of a lack of talent any time soon. But, that is pretty much my only concern about this. Overall this is a great thing for the league and I'm genuinely interested in what exactly next season will bring because even contenders seems like an entirely different beast compared to the official league. However, this is just another exciting story line going into next season. And the next season can't come soon enough.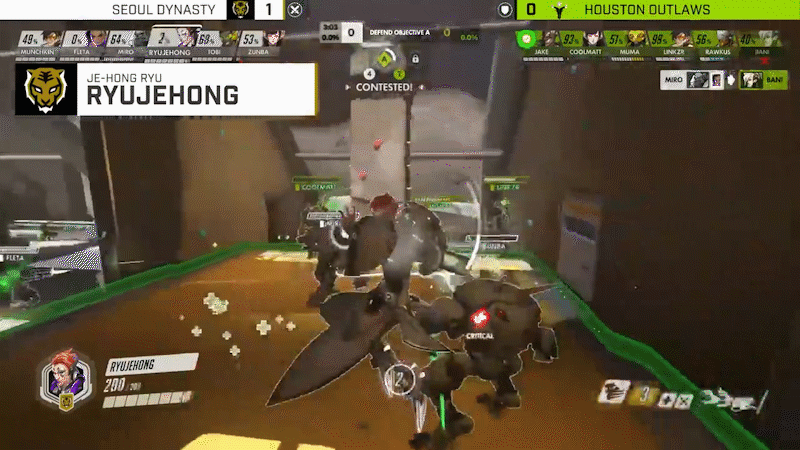 That's just what I think though, tell me what you think! Are you excited for the new teams? Were you hoping for a city that didn't get a team? Let me know in the comments down below! And don't forget to Like, Comment, and Subscribe for more BYOG.