Gazing into the Crystal Ball
With the recently announced Nintendo Direct having been delayed due to the earthquake in Hokkaido. And now that the damage is recorded and power has been restored to the majority of the city and the affected area, the wait is on for Nintendo to announce the new date for their direct. While we all wait for that to come, we can guess what is going to come in the next direct, and with the recent Nindies showcase having been not that long ago, it feels pretty safe to assume that we will be hearing about some big games. This is probably going to be a risky list considering the only definite things that we can guarantee Nintendo will talk about is the new online service that releases this month, that we haven't heard any new details in about a year, and the new smash game will probably announce a new character. Here are 5 riskier picks for what might be announced in the upcoming Direct.
5. NES-Flix
Maybe this is me trying to will this into existence but, with the absence of the virtual console and effectively no way to play Nintendo's classic games on the switch, this is the perfect way to introduce the new service and give a great reason for people to subscribe on day one. I think it will go all the way up to the Gamecube and it will include 5-10 of the greatest hits of each generation. This could include other systems that have been included in the past like the Genesis or Master System. Games can be added either monthly or every other month. This is a great way to stop a complaint older gamers have of buying the same game over and over again. Maybe the original mobile game consoles could be included as well, for example the Gameboy, the only problem might be the later generations and the dual screens. A long shot, like I said, but I could see it happening. 4. The new Yoshi game finally gets a release window.
The new Yoshi game reportedly leaked a name after the direct was delayed and apparently it will be called Yoshi's Crafted World. I think this game is further along than most people believe. While it almost certainly is not coming out this year with how the rest of the year is looking, it definitely isn't unreasonable to think that the game could come spring 2019. It has been through about 3 different E3s now and should be almost ready. I can definitely see a bit of time being dedicated to showing this game off in full finally and there being many more details about the game revealed during this direct.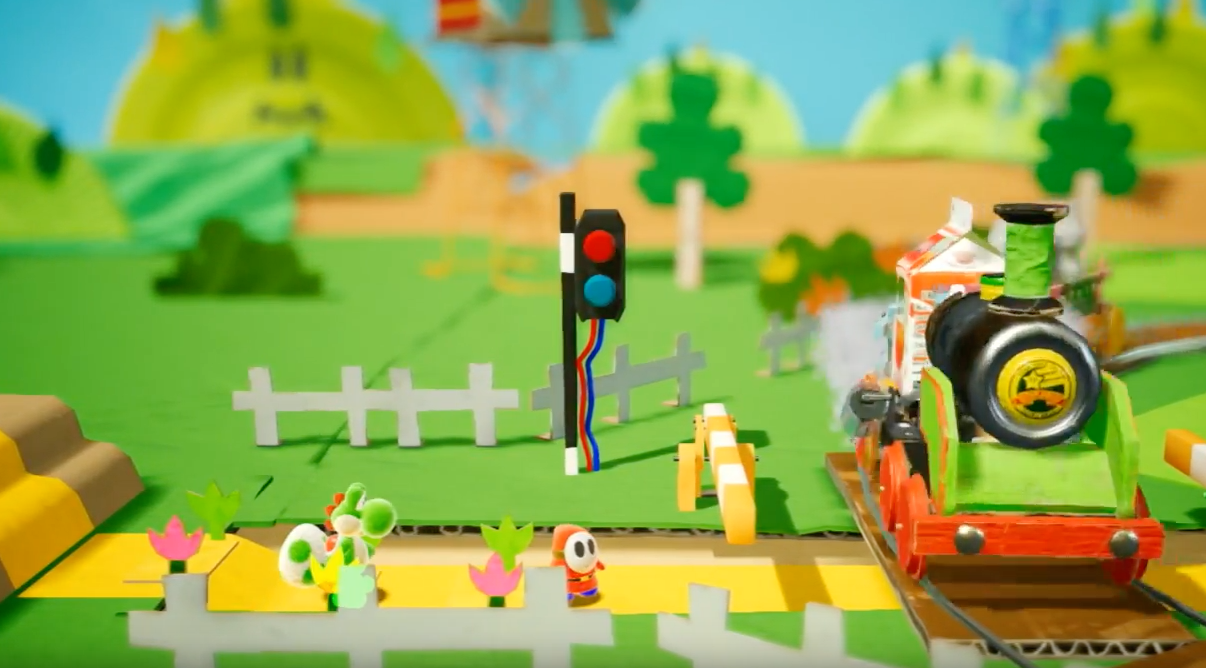 3. A new Paper Mario game is announced.
Another game that may just be wishing something into existence, a new Paper Mario seems bound to happen soon, the style is the major question here though. The new style has found a little bit of an audience after the most recent paint splash, however there is still great demand for the older style game. More than likely it will follow the modern style because it has started to grow an audience, that may convince development team that there may be a future with it. If that happens I think it would be safe to say that the old fashioned style of Paper Mario is dead and gone.

2. Either Metroid Prime 4 or Bayonetta 3 have a real trailer shown off.
Both of these games were given ambiguous trailers at the E3 that they were announced, Metroid was last seen at E3 last year, with only a logo and Bayonetta 3 had one flip from Bayonetta before the logo appeared. One of these games are poised to be the premier holiday release for next year, with the other coming the next year. Which one it could be is beyond me, but there will be something to go alongside the new Pokemon coming out during that time too.
1. A new Animal Crossing is announced.
Fans have been demanding a new Animal Crossing game since the Switch came out because of how much of a natural fit it is for for the console. That and Animal Crossing has come out on every Nintendo console since it debut on Gamecube, so really it is just a matter of time before it comes out, fans would rather see it sooner than later is the only thing. And, it is the perfect game to end the direct on, leading into the announcement of a brand new echo character in a reveal trailer for the brand new character coming.
Bonus Smash Prediction!
Since speculation is the name of the game in this article, I'm going to take a wild guess at what is going to happen in the upcoming smash trailer that is almost bound to happen with this direct. I can totally see Young Link, Olimar, and Yoshi walking through the woods. When out of nowhere dark energy blasts Olimar and Yoshi, fulfilling our character death requirement, and Young Link turns to face Skull Kid descending into the area, laughing. Now, watch all of it be wrong and something completely different happen.
No matter what happens Nintendo has enough in the works to surprise anyone and everyone with their deep catalog of games. But that's just what I think though, what do you think? What games do you think Nintendo will talk about? Do you think the new online service will be a success? Let me know in the comments down below! And don't forget to Like, Share, and Subscribe for more BYOG!