Playing with Power
Nintendo is poised to have one of its biggest years ever this year after a slow 2018. While not necessarily a disappointing year, the vast majority of the year of 2018 saw ports, indie, and 3rd party support bear the weight of the load until the back half of the year until the big hits like Pokemon Let's Go! and Super Smash Brothers Ultimate filled out the back half of the year. The momentum from last year seems to be rolling into this year with a full head of steam however. With Major 1st and 3rd party announcements already announced, 2019 looks to try to top even the amazing year Nintendo had in 2017.
The First half of Nintendo's year is rock solid, with major 3rd party games like Trial Rising, (Releasing February 21st) Mortal Kombat 11, (Releasing April 23rd) and Travis Strikes Again: No More Heroes releasing exclusively on the Switch in just under two weeks on January 18. These fill in the gaps for the Nintendo games expected in the first half of the year, as we don't have official release dates for any of the major 1st party Nintendo games this year so far. Yoshi's Crafted World is confirmed for spring 2019 along with Fire Emblem Three Houses. These don't have firm dates however considering the noticeable gap in the month of March, it is almost a guarantee that one of these two games at least will be releasing in that window. The other one is anyone's guess, May could be a potential time to release the other game, however that is pure speculation. If I were to take a guess, I would say Yoshi will be released in March and Fire Emblem in May.
That is a pretty full first half of the year, however, the second half is when things start getting tricky. So far we know we have at least Luigi's Mansion 3, Daemon X Machina, and Animal Crossing that are all scheduled to be released this year. Not to mention a small game called Pokemon is finally releasing its first ever core game for home consoles. And, there are undoubtedly more third party games coming to Switch now that there has been considerable time given to developers to figure out how to program efficiently for the Switch. There are even rumors of EA Developing Frostbite support for Swtich potentially starting this year. Who knows what other surprises Nintendo might have up their sleeve as we go through 2019.
Not only are there all of those game with release windows almost guaranteed to release on time, there are even more notable games that either have been announced with no release date, or the whims of fate have teased certain games that, while with no announcements or official statements, there is a general feeling on the internet that these games may come to the switch as early as this year. Both Metroid Prime 4 and Bayonetta 3 have had no updates since that now notorious E3 from 2017 where only logos of both games have been released with radio silence since. Both teams have all the trust in the world to get their respective games right. The main point of pressure for these games is that there has been no information other than a logo for each game, and as time goes on people are going to want to see more, and I think this is the year we get it for both games.
Other games heavily speculated to appear on the Switch are Persona 5 R, mainly because of Joker becoming a playable character in Smash Brothers, (also it would just be amazing on Switch, please Nintendo give it to us.) Overwatch is another game with lots of rumors swirling around it, most recently the speculation over whether or not it would become free to play in 2019. Paladins is already on the switch and proves that the hero shooter genre can work on the Switch if the effort is there. Kingdom Hearts 3 may be more of a wish on my end more than anything, however with the game releasing on Xbox it feels like the game almost needs to be on the console. All of Sora's main quests have been on Playstation consoles, however, the vast majority of spinoff games have been on Nintendo systems. Sora has a long history with Nintendo and it is time to let Kingdom Hearts be on every system.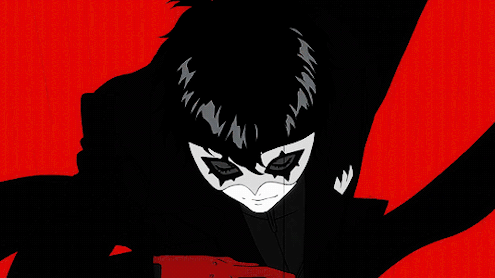 That is a lot of games coming in 2019. Will all of them be released this year? almost definitely not, I imagine a game like Animal Crossing will be delayed until 2020 because of just how full this calendar year is. There are bound to be more announcements coming in the near future however, we do still have 4 Smash Brothers DLC characters coming guaranteed, and they surely will have other announcements paired with them. Nintendo's 2019 looks the brightest out of any of its other console competitors and it may even contune into 2020 and beyond. Be sure to catch it all with Bring Your Own Games.
What do you think? Is Nintendo going to have a good year? What games are you excited for? Make sure to leave a comment down below, and Subscribe to Bring Your Own Games for more Nintendo News.