Horizon Zero Dawn is one of the unexpected darlings of the current generation of video games. Originally announced at E3 in 2015, this game showed promise upon its first showing. However, Killzone was the game the developer Guerrilla Games was known for and Horizon Zero Dawn was a far cry from what we had come to expect and luckily it surpassed many expectations. It wasn't game of the year, however it was a standout game that is memorable from that year and establishes a new property to turn into a franchise. With the PS5 looming closer and closer it only makes sense to talk about what could very likely be a launch game for whenever the next generation launches.
Horizon created a beautiful landscape in a post apocalyptic world that struck an incredible balance between prehistoric and futuristic. Through technology, we return to nature, and exploring that idea of what these machines act and look like after conquering the Earth is such a fun time and it really sets itself up well with the scenario that Alloy is given. A sequel should only really expect to improve upon what is already there, no need to redesign the environment because it was one of the standout features of the game. By far the most memorable aspect is riding a robotic horse around a completely natural environment and have it make sense. There are some things when designing a sequel that need to be changed and some that need to be grown, and this is definitely one aspect that can just grow naturally.
Adding more options for combat may seem like an overwhelming feat but after playing through Kingdom Hearts III I can say that adding more on top to a complicated system can work when given the right attention. There doesn't have to be QuickTime event battles or flashy spectacle that doesn't make sense to the story other than it looks good. Horizon knows what it does well and that is entertaining combat in a beautiful environment. The overall story narrative could be strengthened, it wasn't bad by any means but it is one of the areas of improvement, a bigger and bolder story could be a lot of fun.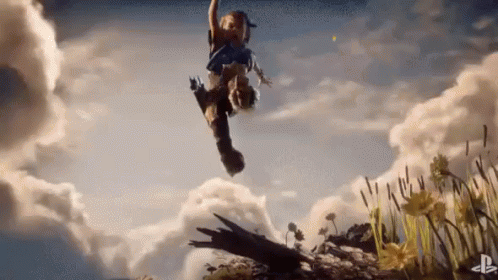 With the runaway success this game had in 2017 there is surely bound to be more from this series as time goes on. Oddly enough it looks like we may be getting news sooner rather than later. The earliest I would expect of any news of this game this year would be around E3 even though Sony isn't participating. In the worst case scenario we are almost definitely getting Horizon Zero Dawn 2 around the launch of the next generation of hardware and it will make sure to build on what the game got so right before. Hopefully we hear about it sooner rather than later.
Did you play Horizon Zero Dawn? Are you excited for a potential sequel? Let me know in the comments down below and make sure to subscribe for more Bring Your Own Games.