Rumour Has It.
Throughout the year there have been continuous rumors swirling around Nintendo and their main attraction in recent years, the Switch. The Switch has been one of the fastest selling consoles of all time and has already outsold many console's lifetime sales in just the first 3 years of launching. Analysts all year have been preaching that we will be getting a new version of the Switch due to declining sales. This may not be needed yet though, looking back at past years, software may be what is necessary to boost Nintendo's sales this year.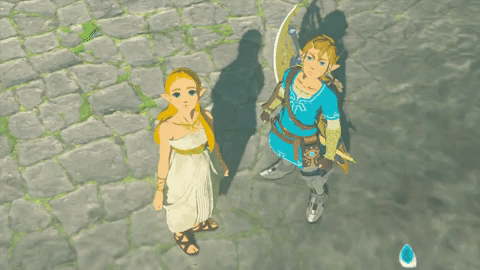 In 2017 the Switch "soft launched" with the perfect pairing of portability, a home console, and great games to go with it. The Legend of Zelda: Breath of the Wild launched on the same day as the Switch and will be considered one of the greatest games of all time for a very long time. What followed after that was a a splurge of new 1st party games coming that year. In 2017 we also got ARMS, Splatoon 2, and Super Mario Odyssey, providing new IPs on top of reimagining their most notable first party franchises.
2018 was a much weaker year, however. There wasn't much to note from the year other than Super Smash Brothers and Pokemon Let's Go, and the latter wasn't what many fans were hoping for and became a turn-off for them. There wasn't nearly as much first party support in the year, there were other smaller titles like Super Mario Party, and Mario Tennis Aces, but they mainly fit a niche audience at best.
Which brings us to this year.Which seems absolutely silly with games. Even with Metroid Prime 4 has been infamously restarted and handed over to Retro Studios, there is still a lot that we have coming. We have solid release dates for games like Fire Emblem: Three Houses, and Super Mario Maker 2. However, we also have games like Animal Crossing, Luigi's Mansion 3, Link's Awakening, and most importantly Pokemon Sword and Shield all set to come out this year, none of them have been announced as delayed, which could provide for a very packed end of 2019 beginning with Super Mario Maker 2 releasing in June. This is also alongside other big third party games that are still coming to the switch this year with Crash Team Racing: Nitro Fueled, Doom Eternal, and Astral Chain which is coming exclusively to Switch. This makes a heavy lineup for the Switch in the back half of this year, there could be a new premium Nintendo game coming out every month after June this year which could drive sales way up.
Long story short, no, we don't really need a new system at the moment. Adding a new system launching on top of all these games may actually hurt them as buying a new system would mean potentially affecting the strong audience they already have. It also just makes more sense to release new hardware next year. It is looking like that is when we will see the new Playstation as well, so it could be a good benchmark to see how well the system will continue to sell against newer devices. Along with that is the story from Reuters that Nintendo Chief Executive Shuntaro Furukawa  denies any news about a Switch hardware update at E3. So while it seems like a long shot for much news after that, Nintendo does still hold directs after E3 so it most certainly will not be the last time we hear about this subject this year.
Do you think we'll see a new version of the Switch this year? What else would you like us to cover? Let us know in the comments down below and make sure to Like, Share, and Subscribe for more Bring Your Own Games!